In this issue:
Nuclear bill passed
Missed opportunities to address other big issues
Community college enrollment up
State Report Card results available
Bill to support nuclear plants passes both houses
After weeks of talks and negotiations, another bill to support our nuclear power plants has passed both the House and Senate. This legislation is important locally as these plants provide good-paying jobs for our communities and property tax revenue for our schools. It is important on a statewide basis because of the reliable, carbon-free energy these plants produce.
House Bill 2473 incorporates the ideas of the bill we passed this spring and addresses the concerns the Governor raised in his veto over the summer. It puts Illinois on a path toward safely building new nuclear reactors utilizing new technologies by removing Illinois' 1980s ban on new nuclear reactors beginning on January 1, 2026. In the intervening time, the Illinois Emergency Management Agency will be charged with putting together rules for not only emergency preparedness, but also for monitoring environmental conditions around plants to ensure safety and for decommissioning old reactors. The federal government has a years-long permitting process, so it is important that we start moving now.
The bill passed both houses by wide, bipartisan majorities. It now heads to the Governor for his signature.
Several important issues left unaddressed
Though the passage of the nuclear bill was a big victory for our area, the General Assembly left town with many other important issues unaddressed.
Ethics reform, property tax reform, estate tax reform, fixing the flaws in the SAFE-T Act, extending the successful Invest in Kids tax credit scholarship program: Democrats refused to act on any of these issues. Our legislation to end Illinois' status as a sanctuary state did not get called up for debate or a vote. We missed an opportunity to make some much-needed, positive changes for Illinoisans.
These problems are not going to go away. We will have to work on them in the spring session.
Community college enrollment goes up
Enrollments were up at Illinois' community colleges this spring, according to the Illinois Community College Board's Spring 2023 Enrollment report. According to the Board, enrollment this spring went up by 7.2% compared to last year – a gain not seen in almost 15 years. The total enrollment in the schools within Illinois' community college system currently stands at 249,836 students.
More than 40 percent of students have signed up for at least one online course taken via distance learning. The area with the biggest overall gain in enrollment was Career and Technical Education, which saw a 10.4% increase, while Vocational Skills Training enrollment went up by 6.3%.
I can attest first-hand to the value of our community colleges, having gotten my ag business degree from Joliet Junior College. These institutions provide a valuable service to our students and to our state. I am glad to see so many Illinois students taking advantage of all that these schools have to offer.
Statewide school report card now available
I made reference to it last week, but you can find the full 2023 Illinois Report Card by clicking here.
The Report Card contains a wealth of information about our state's schools and their performance over the past year. It includes test scores, attendance and absentee data and much more. The figures in this year's Report Card cover the 2022-2023 academic year, the first full academic year since the COVID lockdowns.
One of the main problems we saw in schools during the remote-school period of the lockdowns was a drop in attendance and test scores. This year's report card shows a partial recovery from the lowest points of the lockdown, but it shows that we still have work to do. Overall, proficiency in English was up by 16% from a year ago, and math proficiency increased by 4%, but both figures are still below where they stood before the pandemic in 2019. Absenteeism remains a problem statewide, with more 30% of students missing more than 17 days of school last year.
My thanks to all the hard-working students, teachers, parents and administrators who are doing all they can to make up for the learning loss that happened during COVID and for all that they do for our communities and our future.
Great turnout for local government advisory committee
We had an incredible turnout last week for our Local Government Advisory Committee meeting. We had three County Board Chairmen and 13 Mayors and Village Presidents in attendance.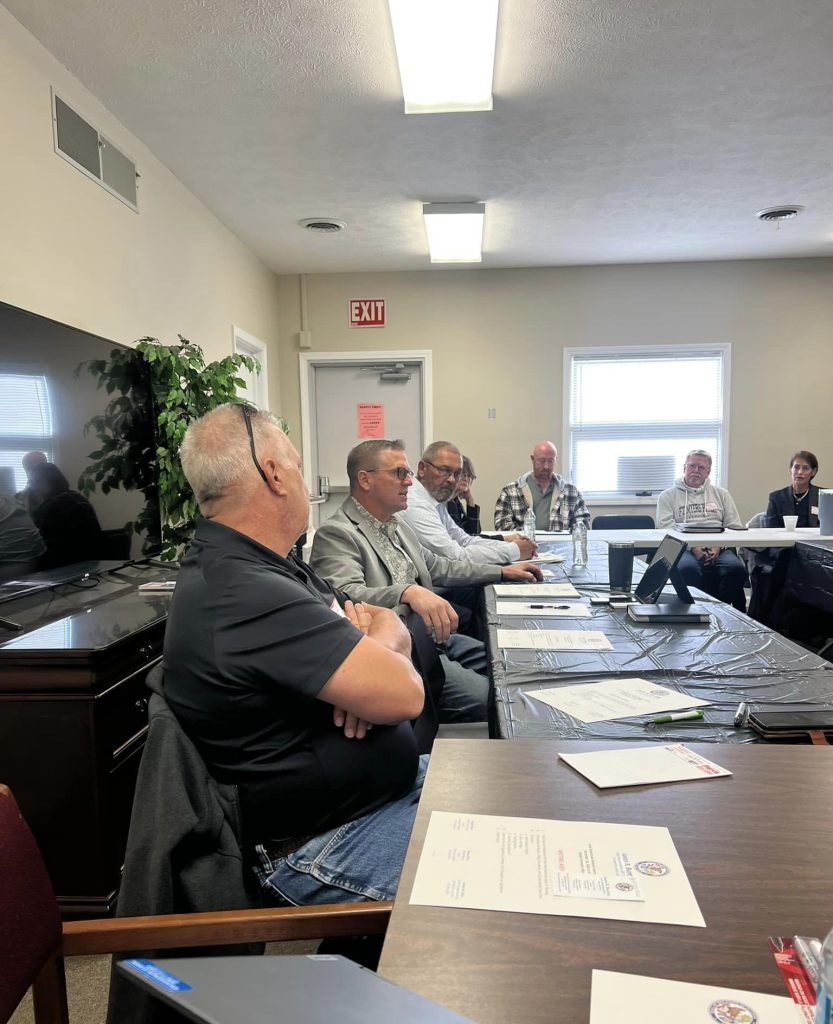 Some of the topics that we discussed were infrastructure, funding, grants, hiring and retaining law enforcement officers, solar, and wind. This was a fantastic group to meet with! I am looking forward to the next. We are already scheduling our next round of advisory committees.
Happy Veterans Day!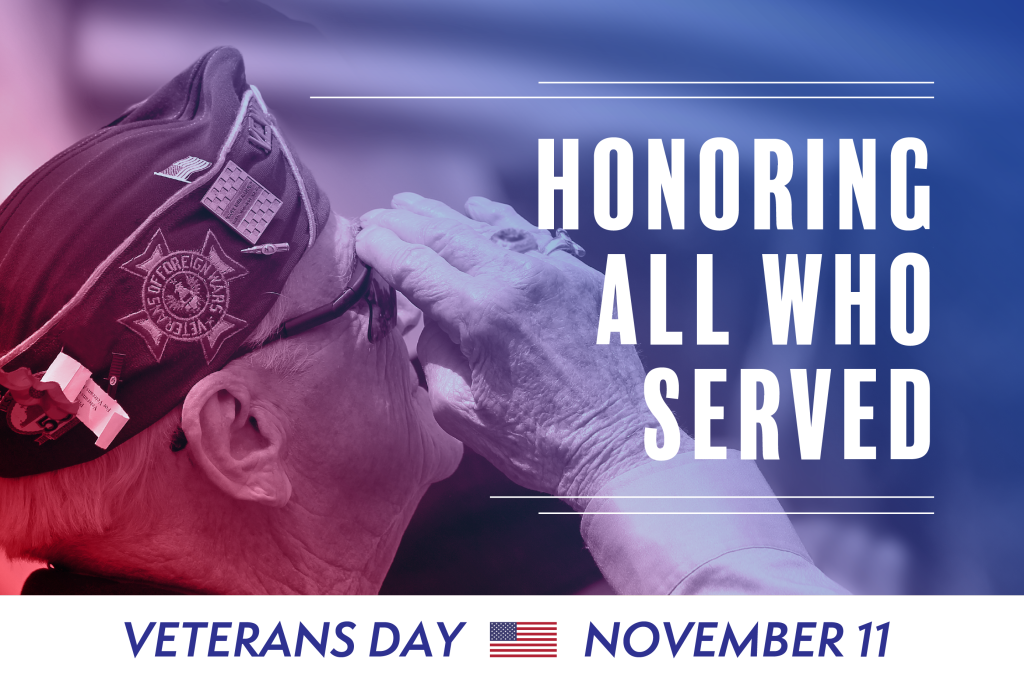 Thank you to our nation's Veterans for their service and sacrifice, and for everything they have done to make ours the greatest country in the world. Thanks also to their families who bear such a burden while their loved ones are deployed far from home. We are able to celebrate and exercise our freedoms because of those who have served and protected everything we hold dear.
Thank you Veterans.
Our current bill backlog
When a vendor provides the state with goods and services, they submit the bill to the Illinois Comptroller for payment. The Comptroller processes the paperwork and pays the bill when funds are available in the state's checking account. Currently the total amount of unpaid bills is $1,685,624,699. This figure changes daily. Last year at this time the state had $2.2 billion in bills awaiting payment. This only includes bills submitted to the Comptroller for payment, not unfunded debts like the state's pension liability, which is well over $100 billion.
Illinois headlines
Despite appeals court ruling, legal cases against Illinois' gun ban continue
Illinois Capitol renovation led by steady hand of Andrea Aggertt
State Trooper's car struck in 18th Scott's Law-related accident this year
Illinois' future ag teachers shine at National FFA Convention