In this issue:
Prosecutors concerned about elimination of cash bail
Corn and bean harvest in full swing
Tour of Selig Group
Visit to Technical Metals
Prosecutors expressing concerns about elimination of cash bail
A month ago Illinois became the first state to eliminate cash bail for pre-trial release, and so far the results have been worrisome.
Throughout the state, there have been stories in the news about defendants whom prosecutors would have liked to have kept in jail for safety reasons, but who were instead freed because judges had no choice. One of these involves a man who had an extensive criminal record which included prison time, who was charged with attempting to break the door of an ex-girlfriend's house. Another was a repeat DUI offender who prosecutors allege posed a threat to the public.
In northwestern Illinois, the State Police made one of the largest drug busts in the agency's history during a traffic stop on Interstate 80, but the two California men they arrested were soon released. A suburban Chicago man already on parole for armed robbery and aggravated battery was arrested on two felony counts related to the break-in of a store, but he too was released from jail pending trial. The state's attorney said his release "illustrates a deficiency in the new law."
Closer to home, Mike Regnier, the state's attorney in Livingston County recently talked about some of the challenges the new law has presented locally.
Meanwhile, smaller counties around the state are facing strains on county budgets because of the additional time and resources required for court hearings. More than half of the counties in Illinois do not have full-time public defenders, and some counties are short on court reporters, assistant state's attorneys and even judges.
Corn and bean harvest in full swing
You have probably noticed a lot more farm vehicles in the fields and on the roads in the past couple of weeks as harvest season gets into full swing.
The latest USDA crop report for Illinois showed that 42% of Illinois corn had been harvested, slightly ahead of the five-year average of 39% for this point in the season. Corn condition was rated 58% good-to-excellent, with this summer's partial drought conditions having an effect in different parts of the state. Soybeans stood at 44% harvested, with 58% of bean conditions said to be good-to-excellent. Dry conditions over the past few weeks have helped farmers across Illinois continue harvesting activities.
Some areas of central and southern Illinois are seeing the planting of winter wheat in time for green shoots to emerge before the first frost. Illinois farmers have reported planting 30% of their winter wheat crop so far, an improvement on the recent average of 24%.
Tour of Selig Group
Have you ever driven east through Forrest on Route 24 and wondered what Selig was?
They are a reliable and experienced manufacturing partner in the global packaging industry, offering quality sealing, venting, flexible packaging, and protection. The Forrest location employs around 170 employees that work various shifts.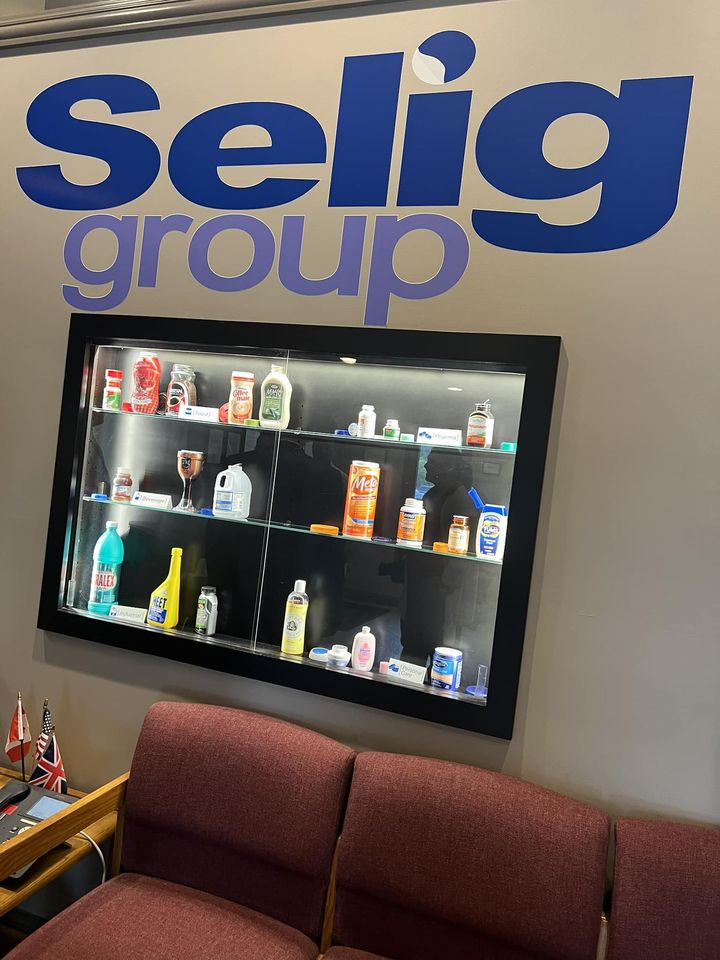 If you have ever used any of the products in the photo, you have opened a safety seal made at Selig!
Thank you to Brad for giving us a tour!
Visit to Technical Metals
I recently toured Technical Metals in Fairbury. They are a privately owned metal fabrication company founded in 1970. Since then, TMI has grown from a small one-man operation to an 80,000 square foot operation that does business with hundreds of companies around the world.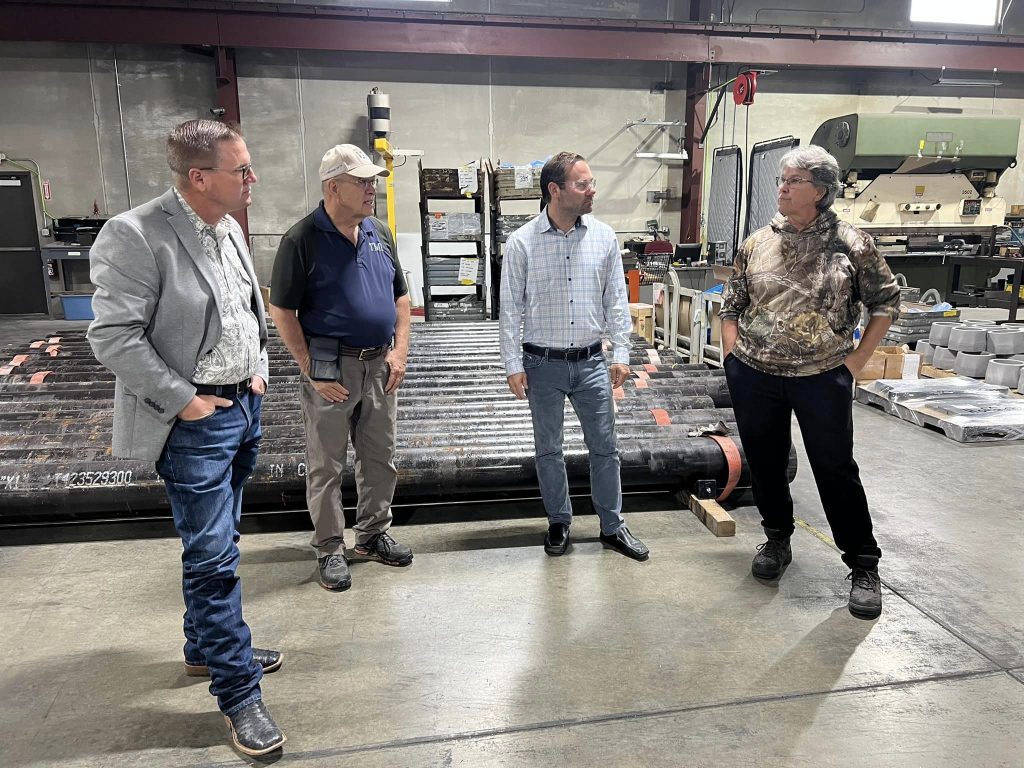 This growth has stemmed from an unwavering commitment to their employees, customers, and community. They are continuing this trend by training dedicated employees to meet the demands of a constantly advancing industry, resulting in quality manufacturing solutions for today's international companies and tomorrow's global firms.
Our current bill backlog
When a vendor provides the state with goods and services, they submit the bill to the Illinois Comptroller for payment. The Comptroller processes the paperwork and pays the bill when funds are available in the state's checking account. Currently the total amount of unpaid bills is $1,905,903,066. This figure changes daily. Last year at this time the state had $2.9 billion in bills awaiting payment. This only includes bills submitted to the Comptroller for payment, not unfunded debts like the state's pension liability, which is well over $100 billion.
Illinois headlines
This year's deer season marks the first where Illinois hunters can use rifles
Ag in the Classroom grants awarded
3 mobile food markets in Grundy County this month
Don't veer for deer, IDOT and IDNR remind motorists
Illinois students can show off their creativity in a state-wide art contest