In this issue:
Manteno Veterans Home looking for volunteers
Thanks to all who attended our ag safety breakfast
DCFS gets poor report card
Illinois headlines
Manteno Veterans Home looking for volunteers
The Illinois Veterans Home (IVH) in Manteno, just to the north of our district, has issued a call for volunteers to help out this fall.
The facility has about 50 volunteers but is looking for others who are willing to assist with services such as serving food, taking residents to appointments or driving residents to church services. They also need volunteers for leading creative projects in the IVH's woodworking shop. Other volunteer opportunities include playing games or helping organize goods that are donated to the IVH.
If you are interested in volunteering, you can contact the volunteer office at (815) 907-3352. You can find out more by clicking here.
Thanks to all who attended our ag safety breakfast
Thank you to everyone that came to the Farm Safety Ag Breakfast Friday morning!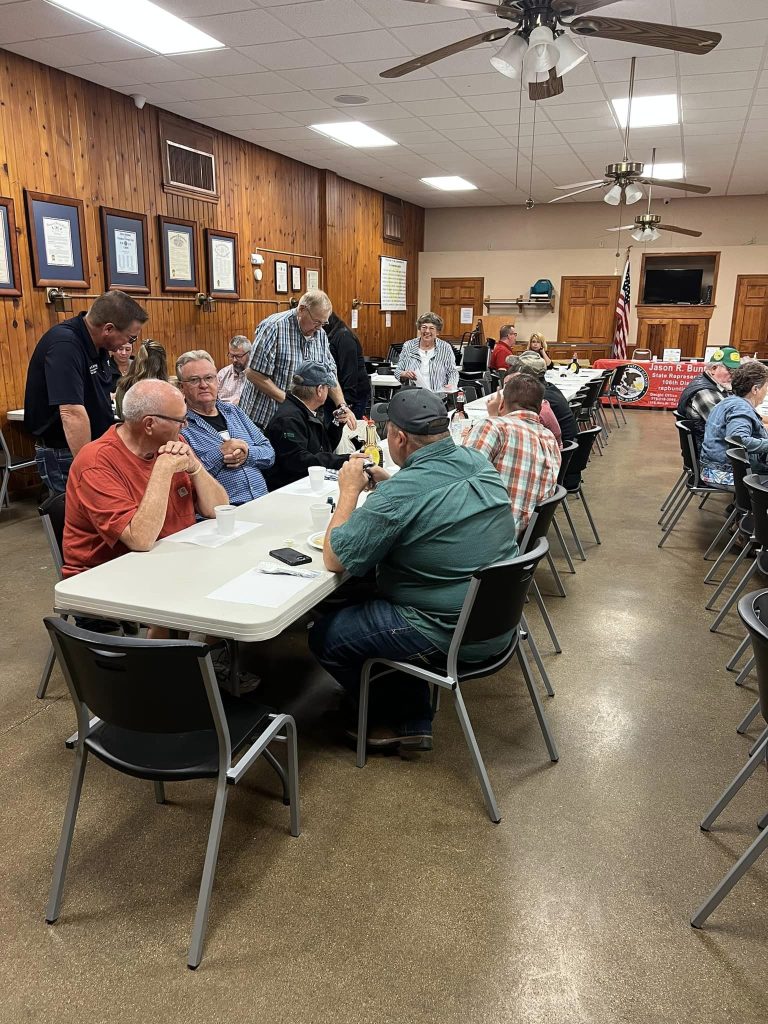 Amy Rademaker was our guest speaker. She has been the Rural Health & Farm Safety Coordinator at Carle for almost 22 years. Amy stated that farm related injuries and deaths are caused by tractor overturns and emphasized wearing your seatbelt even in the tractor.
Also thank you to Dwight FFA Chapter, Dwight VFW Post 2608, Kilgus Farmstead, Ford-Iroquois Farm Bureau, Kendall-Grundy Farm Bureau, LaSalle County Farm Bureau, and Livingston County Farm Bureau.
We hope that everyone has a safe and bountiful harvest!
DCFS report card shows more failures than last time
The Illinois Auditor General has conducted a review of the Department of Children and Family Services (DCFS) and found more major failures than on its last report, two years ago. While DCFS caseworkers are hard-working and dedicated to an extremely important task, the agency's leadership has been falling short for many years now.
DCFS' leadership has been in the news in recent years for a series of high-profile failures, including a long list of contempt of court citations against its director for failing to follow court orders involving placement of children in the care of the state's child welfare agency. This report included children who died while in the DCFS system as well as a series of errors which went uncorrected for a long time.
DCFS was found to have waited weeks or even months to notify authorities about serious cases like child injury, malnutrition or abuse. The agency is required to do so within 24 hours, but in about 20% of cases it took as much as 43 days. In cases of sexual abuse in schools, the agency sometimes took as long as 900 days to notify a school district that it had completed its investigation.
Advocates have said that delays like these can lead to greater harm for children, possibly even costing them their lives. Two years ago, an Auditor General report found 30 major failures. This latest report found 33. DCFS has pledged to correct the errors, but some of these mistakes and failures have been ongoing for more than a decade.
The latest state budget gave DCFS an 11% increase in funding, boosting the agency to more than $2 billion for the first time in its history. We need to ensure that this funding comes with a commitment to end the failures, overhaul the agency and ensure that children in the state's care are protected.
Our current bill backlog
When a vendor provides the state with goods and services, they submit the bill to the Illinois Comptroller for payment. The Comptroller processes the paperwork and pays the bill when funds are available in the state's checking account. Currently the total amount of unpaid bills is $1,449,038,318. This figure changes daily. Last year at this time the state had $1.5 billion in bills awaiting payment. This only includes bills submitted to the Comptroller for payment, not unfunded debts like the state's pension liability, which is well over $100 billion.
Illinois headlines
Illinois no cash bail: After Safe-T Act takes effect, states attorneys voice concerns
Suspects arrested with 5000 pounds of marijuana, released under terms of no-cash-bail law
Enjoy Illinois' fall scenery with the Fall Colors Trip Planner
Historic Preservation Tax Credit invests in Illinois' future through its past
'All veterans should have their moment. After 52 years, I finally had mine'