In this issue:
State income tax revenue fell in August
Free paper-shredding event coming up tomorrow
Visit to Fairview Haven
Illinois headlines
State income tax revenue fell in August
Illinois income tax revenue fell by $61 million in August according to the latest report from the Commission on Government Forecasting and Accountability, the General Assembly's nonpartisan budget watchdog.
Personal income tax payments declined by $38 million as compared with August 2022, and corporate income tax receipts were down by $23 million. Accompanying information released by the Commission reported that employment and wage data for the state showed a slowing trend. Payroll growth and wage rates were trending downward compared with where the state was one year ago, possibly explaining some of the decline in income tax revenue numbers.
Construction wages were up, but higher interest rates have made it harder for Illinoisans to afford to buy a home, and inflation remains a difficult factor for far too many Illinois residents. Permits for construction of new homes dropped by 4.5% compared to a year ago.
Earlier this year I opposed a state budget which added hundreds of millions in new spending, even with warnings that revenue was going to go down. It is becoming increasingly clear that Illinois is not producing enough revenue to keep the promises which were made in the budget.
Free paper-shredding event on Saturday
Tomorrow, Saturday September 16, I am hosting a free paper shredding event in Dwight.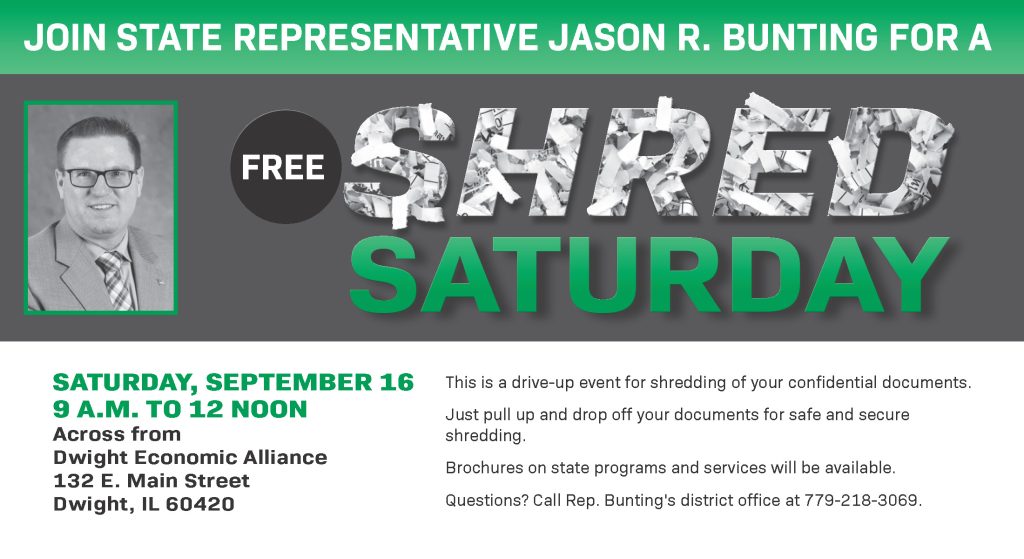 In recent years identity theft has become one of the leading sources of crime and theft from people in Illinois and across the country. A good way to protect yourself from identity theft is to make sure that your financial documents and other sensitive paperwork are disposed of in such a way that they cannot fall into the wrong hands.
We will have a shred truck set up across from the Dwight Economic Alliance office at 132 E. Main Street on Saturday September 16 from 9 a.m. until noon. This is a FREE drive-up event for shredding of your confidential documents. Just pull up and drop off your documents for safe and secure shredding.
Remembering 9/11 in Paxton
Monday was a day of remembrance. Twenty-two years ago, our lives were forever changed.  Let us remember the lives lost, the heroes who emerged, and the strength of a nation united.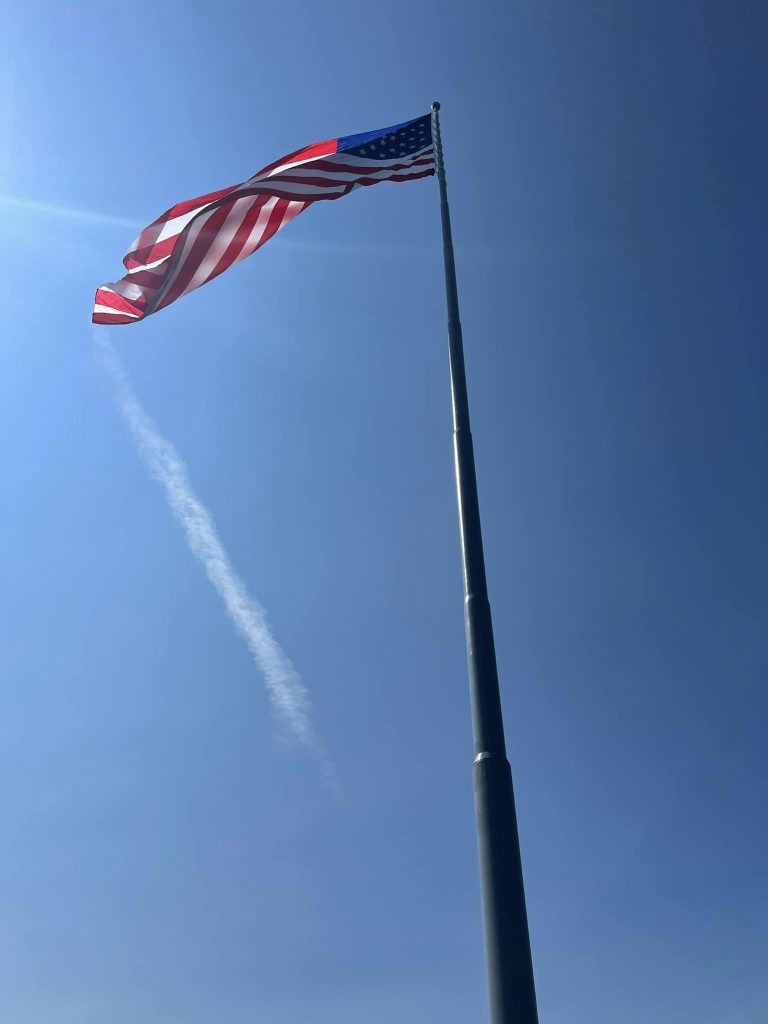 Along with other community leaders and the PBL High School Band, I was very honored to speak at the Paxton P.R.I.D.E. 9/11 event that was held outside of PBL High School.
We will never forget September 11, 2001.
Visit to Fairview Haven
Kira and I visited Fairview Haven Retirement Community in Fairbury a few days ago. What a beautiful facility they have! The residents and staff had great questions.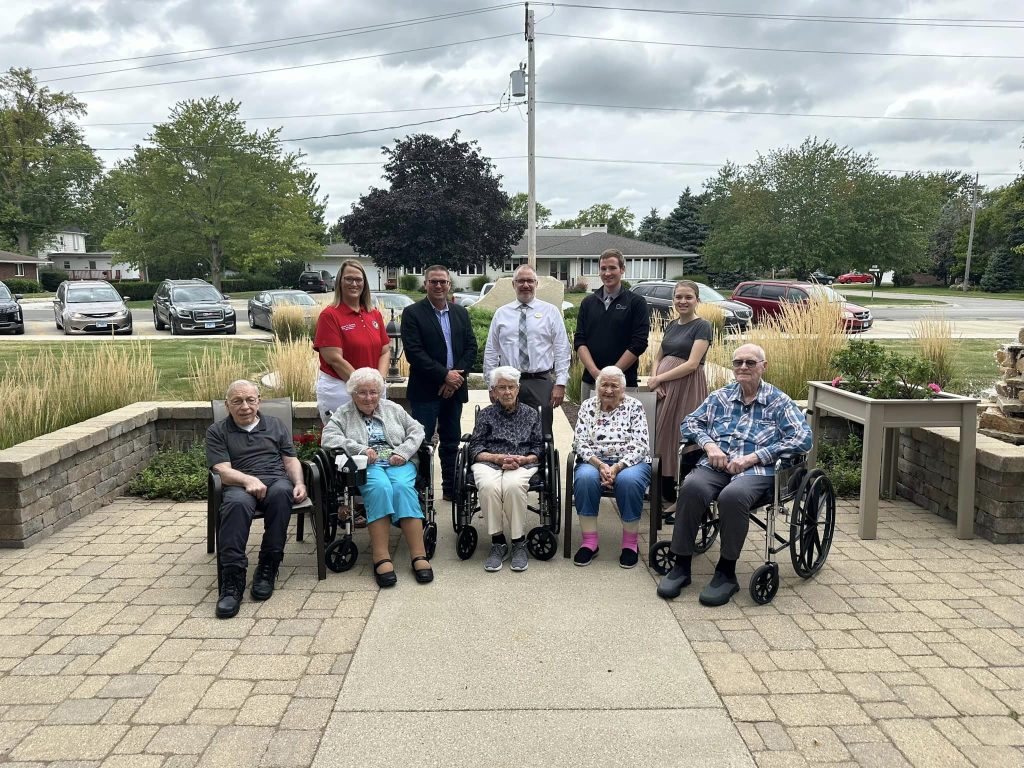 My favorite piece of advice from one of the residents was to be a great leader, not a follower.
Thank you for the opportunity to visit!
Our current bill backlog
When a vendor provides the state with goods and services, they submit the bill to the Illinois Comptroller for payment. The Comptroller processes the paperwork and pays the bill when funds are available in the state's checking account. Currently the total amount of unpaid bills is $1,693,718,026. This figure changes daily. Last year at this time the state had $2.9 billion in bills awaiting payment. This only includes bills submitted to the Comptroller for payment, not unfunded debts like the state's pension liability, which is well over $100 billion.
Illinois headlines
Illinois projects to be funded through specialty crop block grant program
Gilman's Incobrasa Industries breaks ground on $250 million expansion
Information-sharing key to combating terrorism in Illinois
An incredible coincidence? Or divine intervention?
Ameren project calls for larger utility poles, higher-capacity transmission lines in Ford County