In this issue:
Lawsuit filed against new gun law
Yet another corruption conviction
New law helps address shortage of EMTs and firefighters
Traveling Office Hours coming to Chenoa and Streator
Lawsuit filed against new gun law
A federal lawsuit has been filed against a recently-signed state law which would allow lawsuits against firearm manufacturers. The legislation was House Bill 218, and I voted No.
Last week the National Shooting Sports Foundation filed a suit in federal court challenging the law on both First and Second Amendment grounds. They further allege that the law violates due process rights and interstate commerce rights. "The First Amendment prohibits states from punishing wide swaths of truthful speech about lawful products, even if the products are dangerous or the speech is unpopular," the group claims in its suit.
No date has yet been set for a trial.
Former Madigan Chief of Staff convicted of lying to federal investigators
On Thursday afternoon Tim Mapes, the former Chief of Staff to former House Speaker Mike Madigan was found guilty of lying to the FBI during its investigation of Madigan. Madigan was himself indicted last March and is expected to stand trial on corruption charges next April.
Mapes' guilty verdict is just the latest in a series of corruption convictions that have rocked Springfield. And yet we still cannot get House Democrats to act on ethics reform. Republicans have introduced a series of bills to start cleaning up the mess in the Capitol, only to see them blocked at every turn.
Our proposals would:
Make legislators wait at least a full year after leaving office before they can become lobbyists
Strengthen the powers of the Legislative Inspector General to conduct thorough investigations
Require legislators to recuse themselves from voting on legislation from which they or a family member will directly benefit
Suspend the state pensions of retired lawmakers facing corruption charges from their time in the legislature
These and other good ideas would go a long way toward finally addressing the corruption that has taken such a toll on state government. I hope that in the upcoming session our proposals will finally get a fair hearing. The people have waited long enough for reform.
New law helps address shortage of EMTs and firefighters
A new law which I supported this spring will create a training, recruitment and retention task force in Illinois to look for solutions to our shortage of firefighters and emergency medical technicians.
Senate Bill 761 passed both houses unanimously this spring and was recently signed into law. It sets up a task force to develop recommendations for actions the state can take to assist in training, recruiting and retaining EMTs, including looking at apprenticeship programs for aspiring first-responders.
The task force will be made up of representatives of ambulance providers, hospitals, nursing homes and educators. Their report is due January 1.
Traveling office hours coming to Chenoa and Streator
On Tuesday September 5 I will be hosting my latest round of traveling office hours in McLean and LaSalle Counties.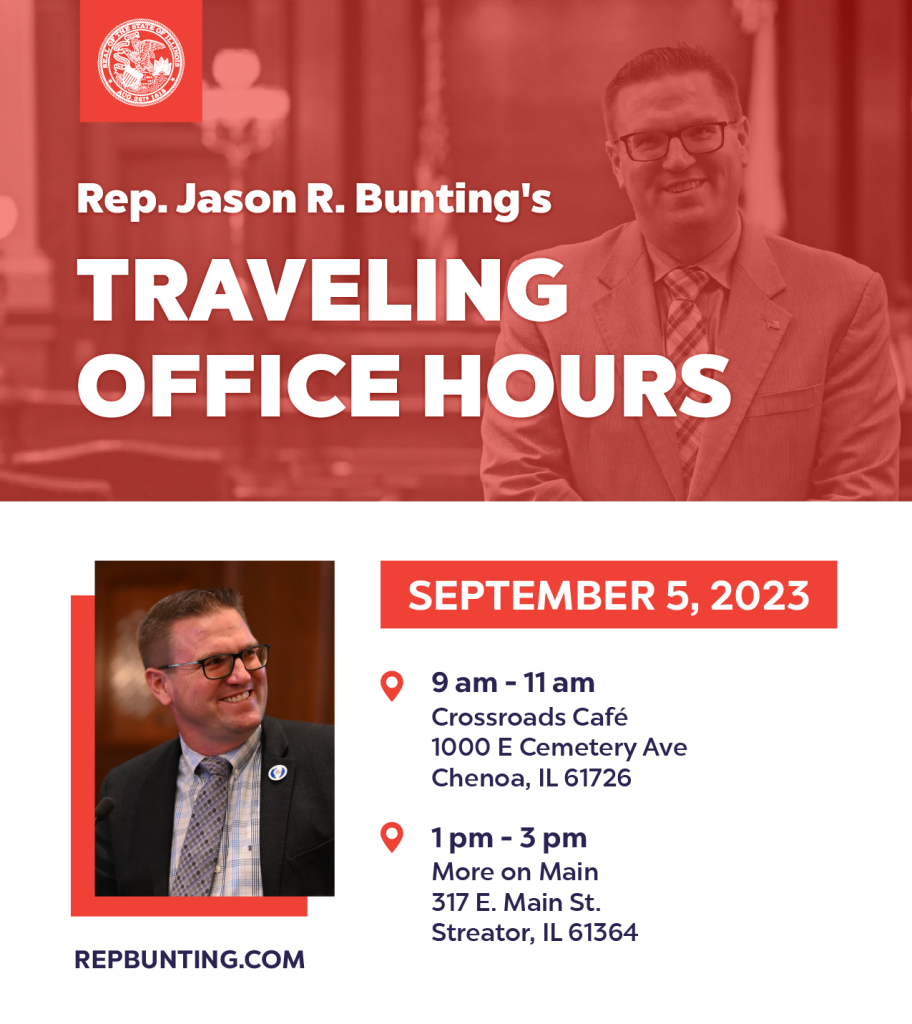 We will be starting the day at the Crossroads Café, 1000 E. Cemetery Avenue in Chenoa from 9 a.m. until 11 a.m. In the afternoon we will be at More on Main, 317 E. Main Street in Streator from 1 p.m. until 3 p.m.
All summer we have been having great conversations with local residents about the state government issues that are on their minds. I'm looking forward to our next set of meetings in Chenoa and Streator. If you are in the neighborhood, please stop by and say hello.
Thank you to everyone who participated in our school supply drive
I am blown away by the generosity of the folks in the 106th! We had an incredible School Supply Drive. Kira and Megan spent the morning getting them sorted for deliveries to the schools.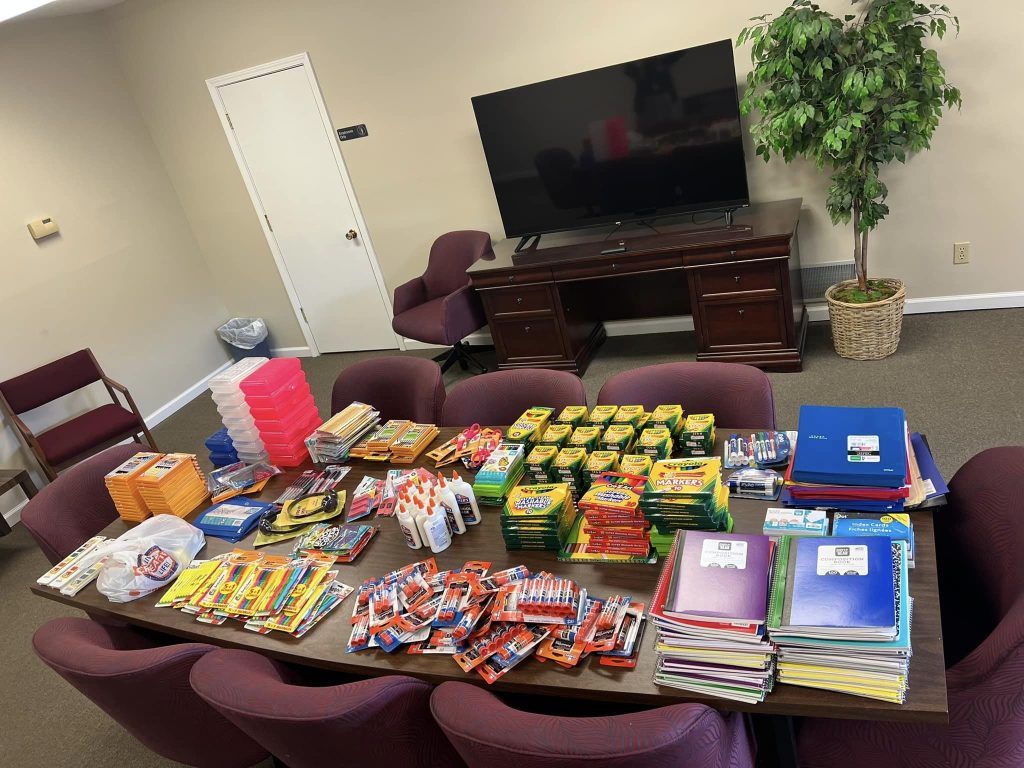 Thank you to everyone who contributed!
Our current bill backlog
When a vendor provides the state with goods and services, they submit the bill to the Illinois Comptroller for payment. The Comptroller processes the paperwork and pays the bill when funds are available in the state's checking account. Currently the total amount of unpaid bills is $1,957,645,050. This figure changes daily. Last year at this time the state had $1.9 billion in bills awaiting payment. This only includes bills submitted to the Comptroller for payment, not unfunded debts like the state's pension liability, which is well over $100 billion.
Illinois headlines
McCombie: Override Pritzker veto on lifting Illinois' nuclear ban
Ways for families to save money as the school year begins
Illinois school official sounds alarm over personnel shortage as school begins
Retail theft costing Illinois businesses billions as efforts to steal become more organized