In this issue:
More than $3 billion in unclaimed property
Grocery sales tax suspension ending
Traveling office hours coming to Ford County
Illinois headlines
Thank you for reading my e-newsletter. For the latest news from state government or to share your ideas and opinions, please visit my legislative website at repbunting.com.
State Treasurer holding more than $3 billion in unclaimed property. Is any of it yours?
A recent report from the Illinois State Treasurer's Office indicates that they are holding onto around $3.5 billion in unclaimed property. It is possible that some of it could even be yours.
Unclaimed property includes old accounts that have gone dormant, insurance payments, stock certificates, utility deposits and much more. It does not include such items as real estate or vehicles. You can find out if you have any unclaimed property in the possession of the Treasurer's office by visiting their Unclaimed Property website. There you can search their database, using your name or if you have a business you can search for property owed to the business as well.
So far this year there have been more than 79,000 claims filed, resulting in the return of over $90 million in property. There is no fee to submit a claim, but processing can take as long as 12 weeks.
Grocery tax suspension ends today
Illinois suspended its 1% sales tax on groceries last year as part of an effort to fight inflation. But even though prices remain high, that suspension is now coming to an end.
At the time it was enacted, it was estimated that the suspension of the sales tax would save Illinois consumers around $400 million over the course of the 12 months of the suspension. The sales tax was temporarily lifted from items "for human consumption that is to be consumed off the premises where it is sold." It excluded such items as soft drinks, candy and alcoholic beverages.
The 1% sales tax on groceries will be reimposed starting Saturday July 1.
Traveling Office Hours coming to Ford County July 11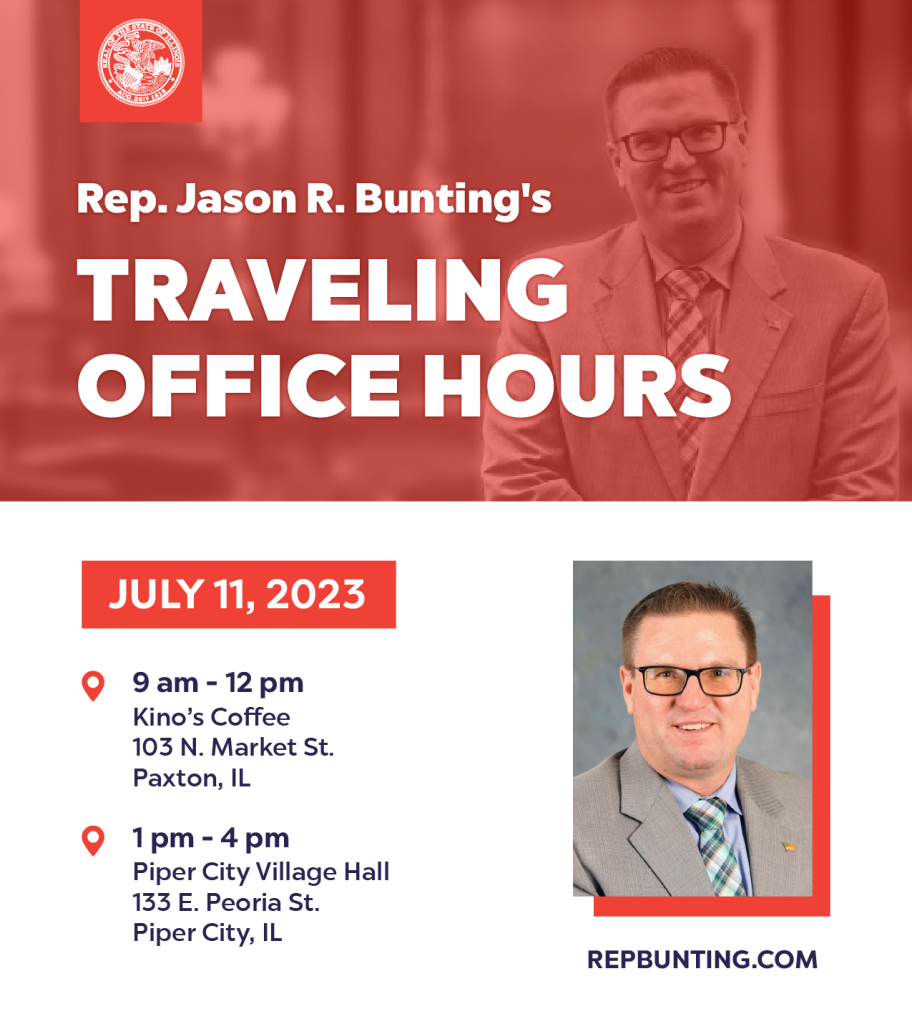 I will be hosting traveling office hours in Ford County on Tuesday July 11. This is a good opportunity for me to meet with local residents in your hometown and hear what you have to say.
I will be at Kino's Coffee, located at 103 N. Market Street in Paxton from 9 a.m. until noon. In the afternoon I will be at the Piper City Village Hall, 133 E. Peoria Street, from 1 p.m. until 4 p.m. I hope you will stop by and share your thoughts about state government. No RSVP is required but if you have questions, please call my Watseka office at (779) 218-3070.
Have a very happy 4th of July!
I hope that you and your family enjoy celebrating Independence Day this weekend. Remember to stay safe around the grill, at the pool and when handling or watching fireworks.
The State Fire Marshal's office is encouraging everyone to leave the fireworks to the professionals. Every year fireworks are the cause of large numbers of fires and injuries. For example, sparklers can burn at up to 1200 degrees, which is a high enough temperature to melt metals. Also remember to take care of pets and other animals who may be frightened by the flashes and sounds of fireworks. Let's all celebrate our independence safely so that we can all gather again next year!
Thank you to our veterans, our active duty service personnel and their families for all they have done to secure our freedoms.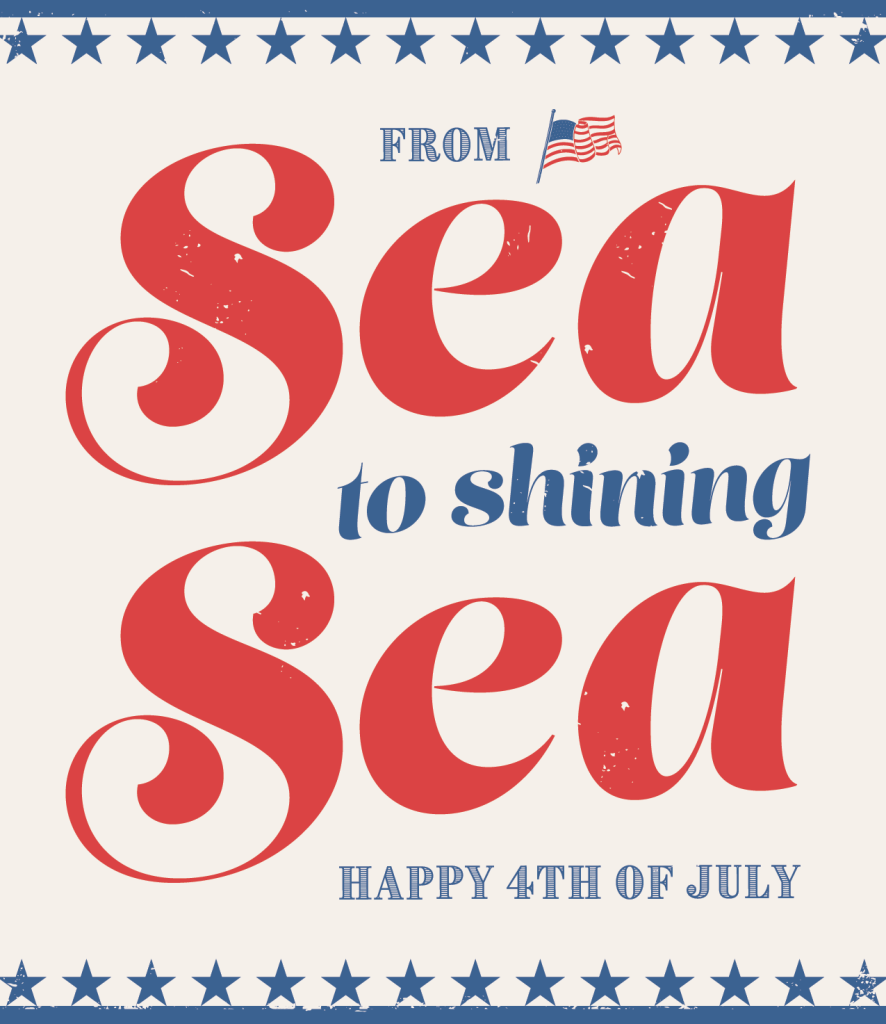 Our current bill backlog
When a vendor provides the state with goods and services, they submit the bill to the Illinois Comptroller for payment. The Comptroller processes the paperwork and pays the bill when funds are available in the state's checking account. Currently the total amount of unpaid bills is $725,260,787. This figure changes daily. Last year at this time the state had $1.8 billion in bills awaiting payment. This only includes bills submitted to the Comptroller for payment, not unfunded debts like the state's pension liability, which is well over $100 billion.
Illinois headlines
S&P: Illinois' poorly funded pensions to continue stress on state, local governments
Illinois' Argonne National Laboratory finishes building its most powerful supercomputer yet
Giant 109 pound carp found in Illinois River near Morris