News from State Representative Jason R. Bunting
In this issue:
Illinois is #49 in economic health
BBB warns of summertime scams
Visiting the Grundy Area FFA
Illinois headlines
Thank you for reading my e-newsletter. For the latest news from state government or to share your ideas and opinions, please visit my legislative website at repbunting.com.
Illinois ranked #49 in economic health
For many years Illinois has been on the wrong track when it comes to economic growth policies. The state has consistently trailed behind others in the Midwest and around the country in employment and overall friendliness to job creation.
High taxes, overregulation and a hostile lawsuit climate all make it much harder for Illinois to attract and retain employers. This is a real shame because we have tremendous people who make up a first-rate workforce, as well as great roads, great schools and abundant natural resources.
This month the consumer finance website Wallet Hub released its rankings of the overall economic health of each of the 50 states and the District of Columbia. They looked at 28 different indictors, such as startup activity, high-tech jobs and growth in each state's Gross Domestic Product (GDP). What they found was alarming.
Illinois came in two spots from the bottom at #49 in overall economic health. We were more than 30 spots below our neighbors in Indiana, and trailed every other state in the Midwest. We came in 32nd in economic activity, partly because of a healthy ranking in "Innovation Potential." In other words, the potential for job growth is there. We can still improve and catch up, if we are willing to pursue pro-jobs policies.
Illinois should be a magnet for job creation, but because of state government policies, we are not. This must change.
BBB warns of summer scams
It seems that scammers never take a vacation, even for the summer. The Better Business Bureau is warning about employment fraud scams this summer, in particular, scams which target people aged 18-34.
These scams target people for their money and their personal information. The BBB alert focused on several warning signs that you are being targeted by an online employment scam. They included things like an e-mail only interview process, a requirement that you pay money in exchange for the job, or a level of pay that seems too good to be true. BBB advises everyone to be careful when providing personal information and take steps to make sure the offer is legitimate.
Read more about the BBB advisory here.
District offices now open to serve you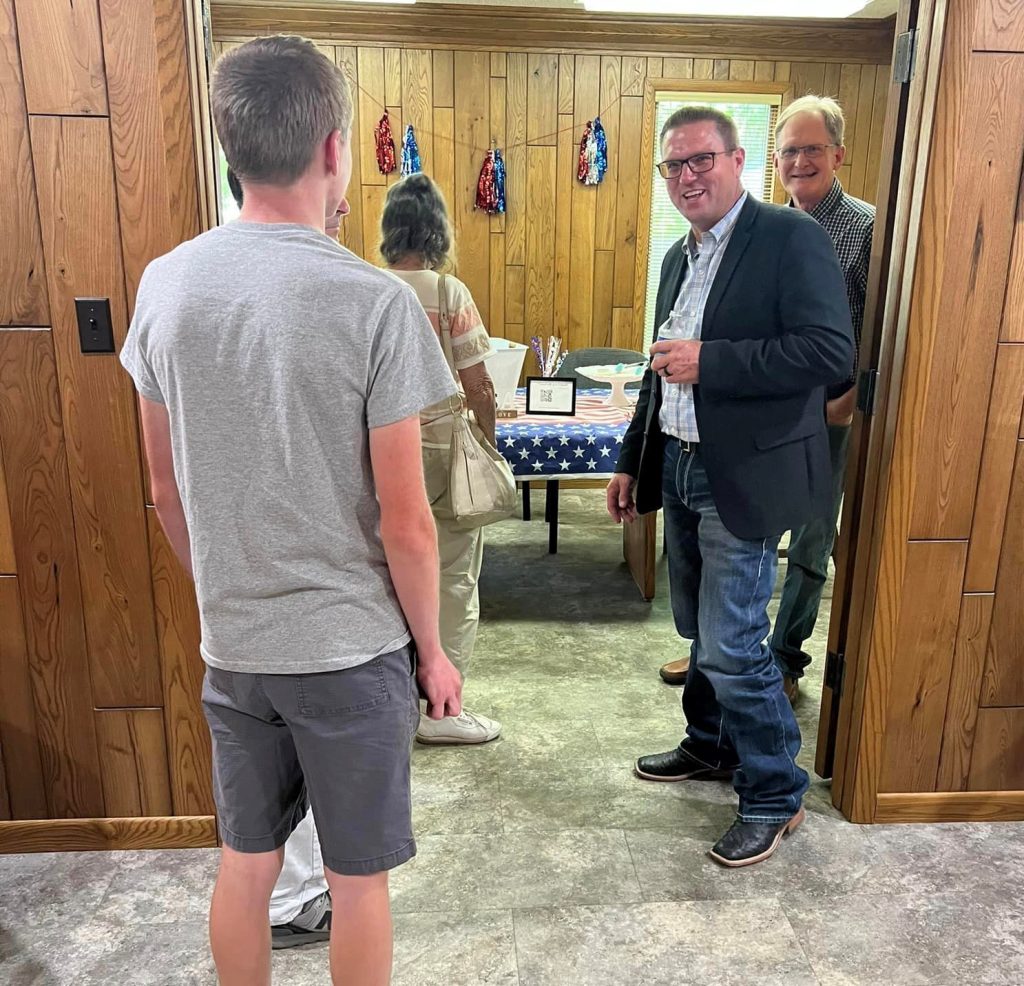 We had great turnout for both of our district office grand openings this week, yesterday in Watseka and today in Dwight. Thank you to everyone who stopped by. It was nice to see so many friends and neighbors.
Our offices are now open to serve you if there is ever any way in which we can be helpful in dealing with state government.
Visiting the Grundy Area FFA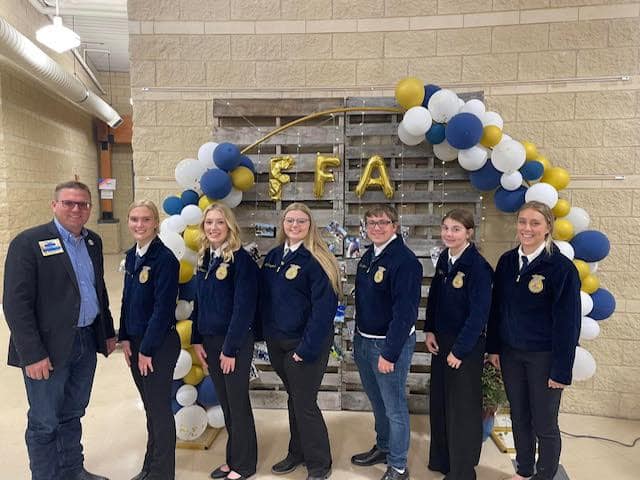 I recently had the honor of attending and speaking at the Grundy Area FFA Banquet in Coal City. What a fantastic event! I appreciated the invitation and the great discussion.
Thank you to everyone who attended.
Our current bill backlog
When a vendor provides the state with goods and services, they submit the bill to the Illinois Comptroller for payment. The Comptroller processes the paperwork and pays the bill when funds are available in the state's checking account. Currently the total amount of unpaid bills is $1,259,080,482. This figure changes daily. Last year at this time the state had $2.9 billion in bills awaiting payment. This only includes bills submitted to the Comptroller for payment, not unfunded debts like the state's pension liability, which is well over $100 billion.
Illinois headlines
Those turning to the courts to protect their Constitutional rights shouldn't have to travel far for judicial access
Drought spreading across Illinois
Illinois State Police conducting testing for upcoming cadet classes
Rise & Shine Illinois hosting summer meal sites for kids
Discover the biggest fish in Illinois: Exploring the water giant species